The IHobbyExpo show has certainly changed since I first attended 15 years ago.  The economy and the internet have reduced the number of exhibitors and visitors. New products are often found on the internet before the show. Still, some manufacturers manage to keep a few things quiet. On to the good stuff.
OS Engines will be introducing a new fours stroke by the end of the year, the FS-95V. The head appears similar to the head used on the FR7-420 radial.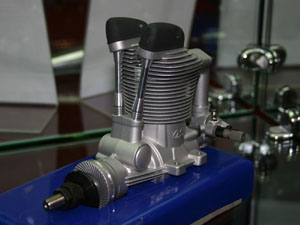 Horizon Hobby displayed the Saito line up included recent additions; FA-200R3 and FG-57T.
UMS Technologies LTD of India was present for the first time. UMS produces the Siedel Radials. New at the show was the smallest they produce, ST 7-35, A seven cylinder radial displacing 35cc. It's rated at 2HP and 5200RPM maximum. UMS also had stirling engines on display. I neglected to ask about the 6 cylinder automotive type engine.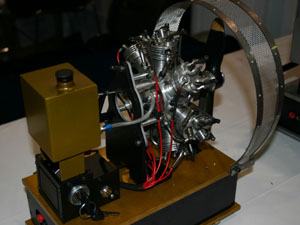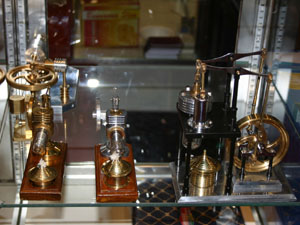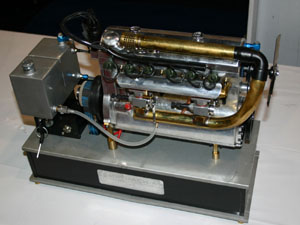 Authentic Scale is producing a line of engines. The first that will be available is the 9 cylinder, 90CC, 9-90M Radial. They are also going to offer a V-12 and double row 14 cylinder radial. These are Martin Ohrndorf designs.